The Client
bwin is one of Europe's leading online betting brands and is synonymous with sports. It has leading positions in several markets including Germany, Belgium, France, Italy and Spain. bwin also offers casino, poker as well as bingo on mobile and web, all through a single account.
SportCaller started working with bwin for the first time on this project.
Game Objectives
Thre client enlisted SportCaller's services with the dual aims of acquiring players pre-World Cup and retaining those customers, both new and existing, throughout the course of the tournament. 
The challenge for SportCaller on this project was that bwin aimed to use the games across their entire European base, in local languages and with localised prizes. 
The Free-to-Play Solutions
bwin enlisted 4 high profile brand ambassadors with famous World Cup connections for the tournament, one of the aims of the FTP games was to help get full use of these ambassadors.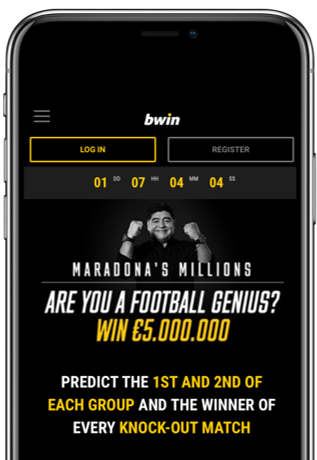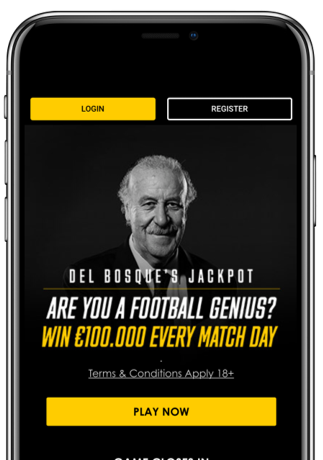 The pre-event game sought to maximise the use of the highest profile ambassador in Diego Maradona through a pre-tournament bracket game, which offered a headline grabbing jackpot of €5m. 
Where this game differed from other bracket games is that it asked players to pick the first and second in each group, as determined by their chosen winners of matches, rather than the correct result in every single match of the tournament – offering an easier path to the final whilst still maintaining a life changing jackpot figure.
The second game on the tournament was fronted by the manager of Spain's victorious 2010 World Cup team, Vicente Del Bosque.
This game picked the highest profile match on each day of the tournament and asked six questions with a daily jackpot of €100k.
The basis of the game was the client's newly launched Bet Builder product. The bet prompt on game completion was contextualised on the players game selctions and a Bet Builder price delivered to the player.
Client Satisfaction
The game drove new players from across Europe, with Spain the largest region for player numbers (despite their manager walking out a week before the tournament). 84% of registered players went on to complete a game entry, a very strong figure given that the client required a funded account in order to play.
The client kindly allowed us to share the findings in a post tournament review by their Business Intelligence team, the key points amongst which were: