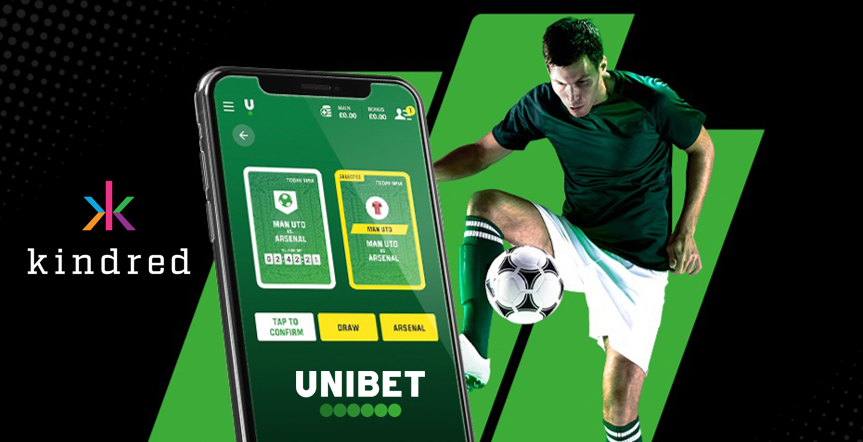 Kindred Group wins best Sportsbook Marketing Campaign EGR Award for SportCaller game STREAKR (click the image to read more).
The Client
Kindred Group is an online gambling operator which consists of 11 brands, among them Unibet, Maria Casino, 32Red, and iGame. The Group offer products such as online casino, online poker, online bingo, and sports betting.
We started working with the Kindred Group in Q2 2019, having won the tender process to become their global Free-to-Play (FTP) partner earlier in the year. The group have now adopted FTP as core strategic solution in the face of tightening legislation on the use of bonuses.
Game Objectives
Kindred wanted to extend their use of FTP with a new game type aimed at:
Rewarding regular players for repeat play, in effect creating a Free-to-Play rewards program separate from traditional models which focus on the frequency of betting
Cross selling their substantial gaming base into taking an interest in sporting evets or fixed odds related markets
Cross selling their active sports base across other markets and sports types
The Free-to-Play Solution
The solution, initially proposed in the RFP process, was to deliver a concept that makes it easy for any player to understand what is asked but also engaging enough so that they would enjoy playing and be given reasons to keep playing. It is also flexible enough so that any event type/sport/match/or even player can be used as question types.
In order to keep players coming back each day the game was built around players having to answer a question each day in order to build up a run of consecutive days with correct answers, the concept and name STREAKR was born.
This game was launched as the third wave of Kindred's use of FTP as a means of customer engagement, following on from two previously highly successful game types and marketing campaigns. The campaign launched in 14 countries and in 12 languages.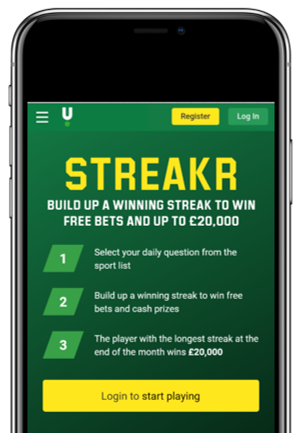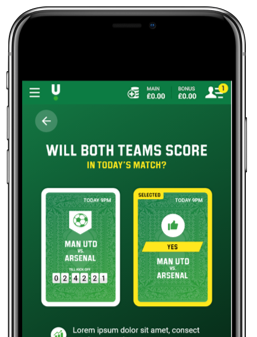 In order to make the product engaging and appealing across the entire operator customer base the game draws on gamification elements familiar to eGaming audiences, presenting the questions in playing card format.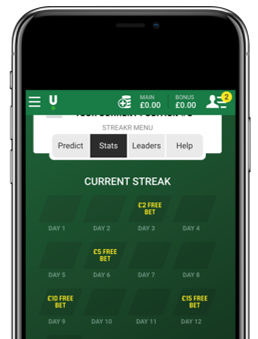 Players are rewarded in rising amounts for hitting a greater number of consecutive days - £2 after 3 days, a further £5 after 6, £10 after 9 and £15 after 12. There are also weekly and overall prizes by country, offering a share of a jackpot amount for the highest streak in the period.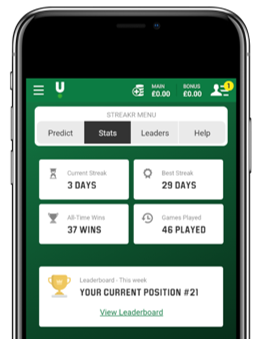 In addition to overall leaderboards every player has a personal profile page containing their current and lifetime stats on the game.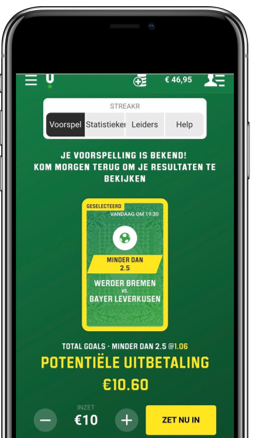 As previously noted the game was launched in 12 languages, this version shows the contextual bet prompt in Dutch for a NL player. The game is embedded in the Unibet app so that the player can see their balance at all times and never feel like they have left the main app.
Client Satisfaction
The charts below are the results of an internal stakeholder survey within the Kindred group, which the client have kindly given us permission to share.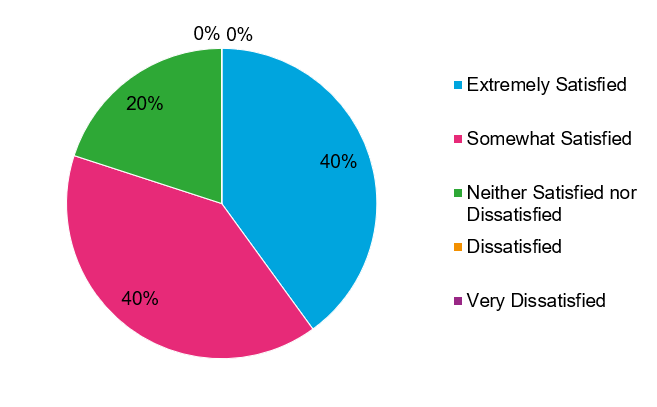 Performance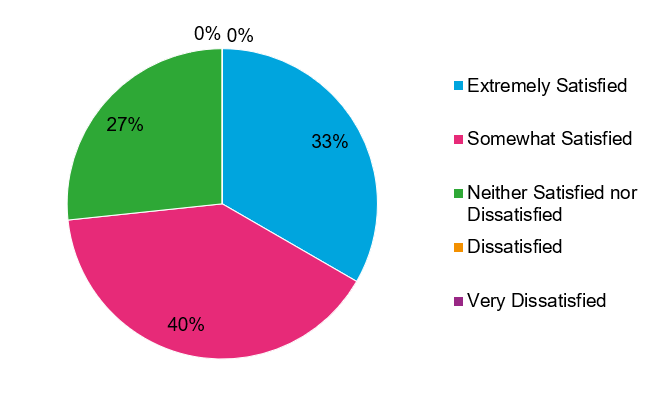 Flexibility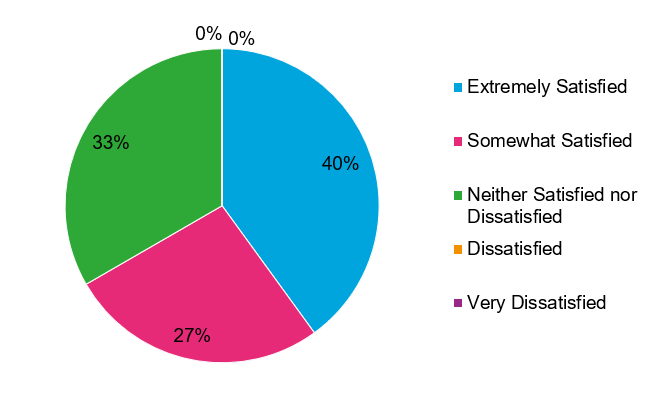 Kindred Customer Support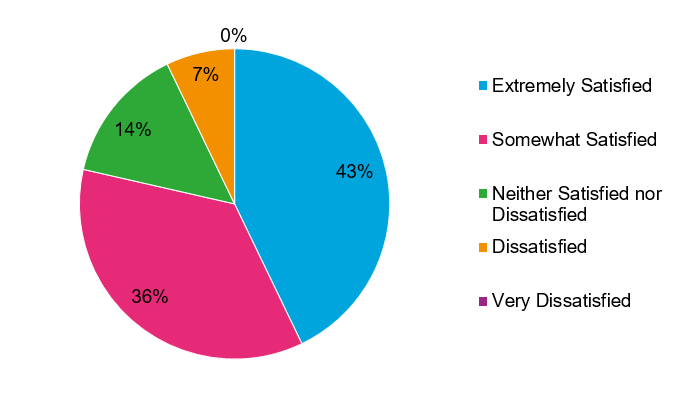 Customer Journey