SportCaller have just launched a Free-to-Play (FTP) prediction game for FanDuel, around the four upcoming televised US Presidential candidate debates
With the things really heating up in the Presidential race, this FTP offering will help FanDuel to drive engagement with one of the most hotly debated presidential races in living memory. Certainly, one that is gaining some of the widest media coverage, both traditional and social.
Presidential Pick 'Em perfectly demonstrates how versatile SportCaller's games are: they can be quickly created for sporting and non-sporting events alike, and seamlessly managed through the proprietary SCore platform.
Presidential Pick 'Em will have 4 rounds, one for each of the live televised debates. Players are asked to predict a range of outcomes that might occur within the live debates.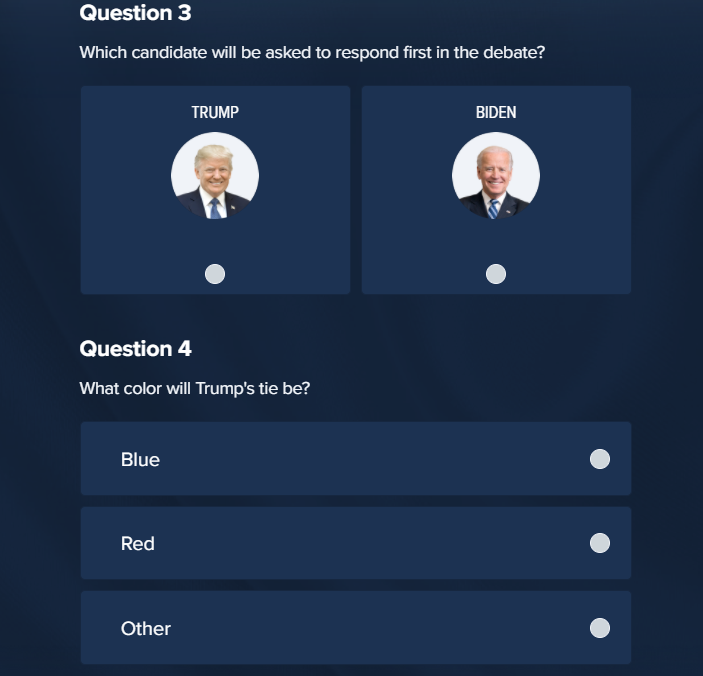 The game is significant for SportCaller because it is its first non-sports-related prediction game since the 2018 reality TV-centred Jungle Jackpot game for UK's Lottoland – and its first launched in the US.
You can play Presidential Pick' Em here, but you will have to create a light registration FanDuel Fantasy (DFS) account to do so.